ISANS Open House 2023
December 5 @ 3:30 pm

-

5:30 pm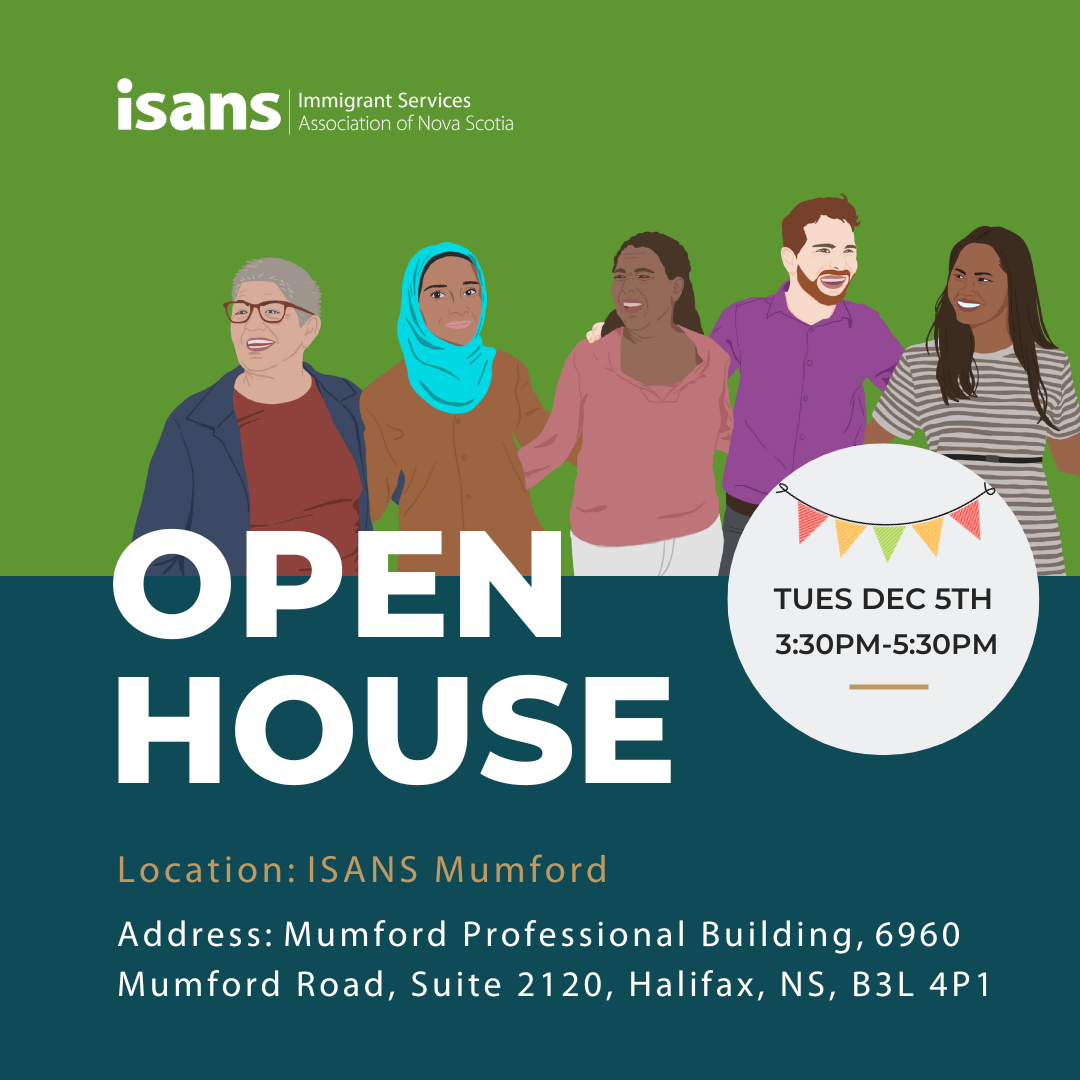 At ISANS, our mission is to help immigrants build a future in Nova Scotia, and one of our core philosophies in this work is empowerment. By empowering immigrants, we enable them to overcome challenges, fulfill their aspirations, and contribute to the vibrant tapestry of our shared community. 
Our open house this year will offer a unique opportunity to learn how ISANS' responsive and ever-evolving programs empower immigrants on their settlement journey, from language training to digital navigation and employment support. 
Join us for what promises to be an empowering and fun afternoon of conversation, activities, and refreshments, and a chance to make lasting connections.  
Your presence will not only highlight the strength of our community, but also how united we are in our vision of a community where all can belong and grow.