Learn about the ISANS programs and services that are available for Start your employment journey in Canada by completing one of the Job Search Strategies Workshops.
Read More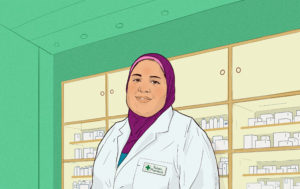 Are you planning to practice medicine in Canada? Are you preparing for the Medical Council of Canada Examinations? If so, then the International Medical Graduates (IMG) Bridging Program is for…
Read More Our English as an Additional Language (EAL) Volunteer Tutor Program provides you with language support by matching you with an EAL volunteer tutor.
Read More ISANS' Conversation Circles begins with our facilitator. Our program facilitator is someone you can talk, share, and learn with.
Read More If you are a temporary foreign worker, you can receive support through one-on-one counselling as well as referrals to orientation support, translation services, and employment counselling.
Read More ISANS' Youth Explore! program helps youth like you meet others, learn about Canadian culture, and find support as you plan for your future. Youth Explore! will give you an encouraging,…
Read More