About ISANS' Board of Directors
The ISANS Board of Directors supports the organization in its strategic direction. The Board also offers financial and risk oversight to the organization. All Board positions are voluntary and have a 2-year term, renewable only 3 times. ISANS' CEO also sits on the Board, as well as a staff-elected staff representative. The Board holds an Annual General Meeting every June, which reviews ISANS financials and program activities, which are both featured in the ISANS Annual Report.
The Board has signed on to the Government of Canada's 50/30 challenge to support diversity, equity, and inclusion.
If you are interested in being a part of our Board, please contact Rebecca Abou Rahal, Senior Executive Administrator, at rabourahal@isans.ca .
Fiscal Policy, Economics and Budgetary Planning
Organizational Development (NSCC)
Human Resources (Butterfield)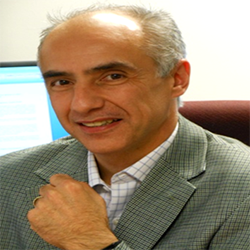 Chief Finance Officer (Health Association Nova Scotia)
Director – Finance and Technology (United Way Halifax)
Communications Strategist, Facilitator & Coach
Retired Director (Province of Nova Scotia)
Executive Director & Chief Operating Officer (Dalhousie University Faculty of Medicine)
Staff Representative / Coordinator, Internationally Educated Nurses Bridging Program (ISANS)
Vice President – People, Culture, and Belonging (Nova Scotia Health)
Retired Senior Solicitor (Province of Nova Scotia)
National Innovation Executive – Higher Education and Research (IBM)
Senior Health Policy Analyst (Department of Health and Wellness of Nova Scotia)
Chief Executive Officer (ISANS)
Executive Director & Imam, MMA (Ummah Mosque)