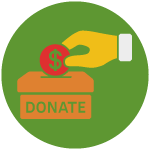 Donate to support ISANS programs
Your donation helps support the organization's day-to-day operations as we help build a future for immigrants in Nova Scotia. Your support helps:
Create timely programs and services for ISANS clients
Support the day-to-day operations ISANS.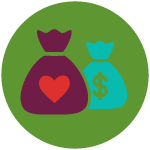 ISANS Refugee Emergency Fund provides support to newly-arrived refugees with urgent or immediate concerns related to:
Housing
Food security
Health issues and special needs
Individual needs are identified by ISANS staff and upon approval from ISANS senior leadership, funds are made available to address those needs.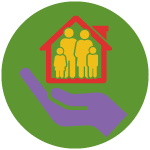 Private Refugee Sponsorship Fund
ISANS Private Refugee Sponsorship is a concrete way to engage the community in the humanitarian and compassionate work of assisting refugees in Nova Scotia be reunited with their families and loved ones. As a Sponsorship Agreement Holder, ISANS is able to work with individuals and groups to undertake direct sponsorship of refugees still abroad and your donation will go towards helping maintin this program.
Just fill out the form below or download the fillable version and return it to us by mail to the address on the form, or you can email it back to info@isans.ca