Latest COVID-19 Update from ISANS
ISANS is open for in-person services. Online and remote program delivery also continues.
If you are unsure whether your program or service is currently in person or online, please speak with your ISANS staff member.
Effective March 21, 2022:
Masks must be worn in all common areas and when physical distancing cannot be maintained
Physical distancing is encouraged where possible
Individuals with COVID-19 symptoms or a positive test result must continue to stay home
Good hygiene practices must be maintained, including frequent hand-washing, proper cough etiquette, and mask-wearing
ISANS no longer requires proof of vaccination (POV) from visitors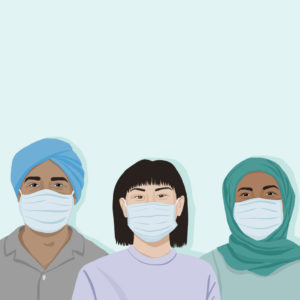 Understanding Testing and Close Contacts
Information regarding testing and close contacts continue to change frequently in Nova Scotia.
ISANS will continue to update the latest links and information you need to know about testing, being a close contact or understanding exposure site notifications in the province of Nova Scotia
The Province of Nova Scotia and Government of Canada has created a series of resources to help communicate COVID-19 information to communities across the province and country.
Additionally, ISANS has created plain language resources via its site Project Beacon for community members to use when communicating about COVID-19.
It is important to use these resources as part of your conversations when working with those in your community.
COVID-19 Vaccine Resourses
Government of Canada Vaccine Resources
NS COVID-19 Vaccine Distribution Plan
About COVID-19 Vaccines Arabic
About COVID-19 Vaccines Amharic
About COVID-19 Vaccines Somali
About COVID-19 Vaccines Swahili
About COVID-19 Vaccines Tigrinya