Hadayat Rahimi: A Humanitarian's Journey from Afghanistan to Canada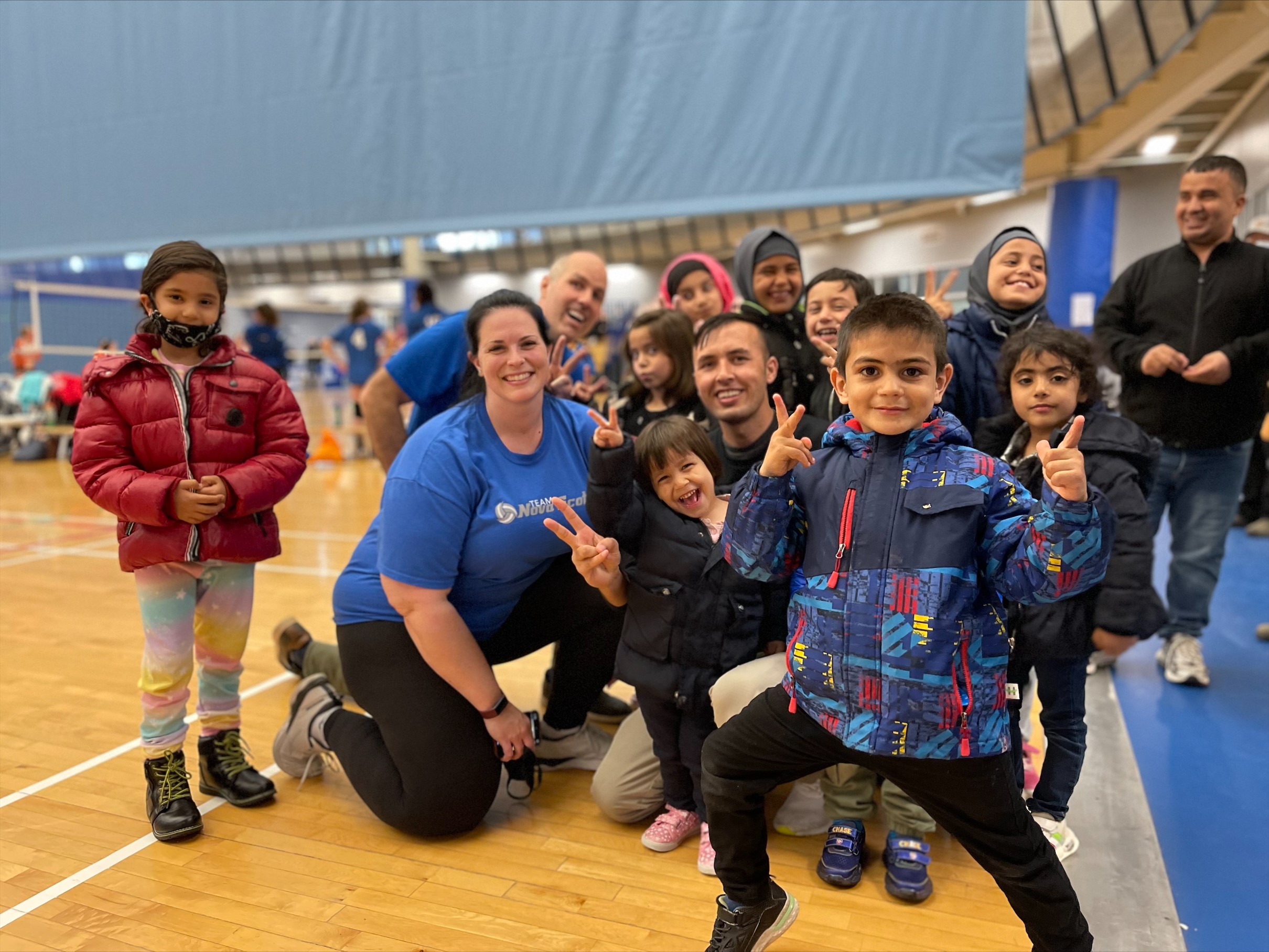 When you spend time at ISANS, you're bound to hear one of the many captivating histories that fill our offices and classrooms. We serve a hugely diverse population of immigrants, and we have staff from more than 70 different countries, each with a unique story that has brought them to the present moment. Today, we're proud to share with you some of Hadayat Rahimi's story, because we're sure it's going to inspire you as much as it has inspired us.
Raised in Afghanistan, Hadayat currently works with ISANS as a Resettlement Assistance Program (RAP) Coordinator supporting government-assisted refugees from all over the world. He has acquired many interests and skills throughout his life: among a love for sport and photography, he speaks four languages – Pashto, Urdu, Dari, and English – and he has a passion for helping youth and all people in need.
His desire to help people is what led him to work in humanitarian aid as a cultural advisor and an interpreter/translator for the Canadian forces stationed in his home country. In the summer of 2021, however, he and other Afghans who supported the Canadian government had to flee from Taliban rule. On this difficult journey, he flew to Kuwait with hundreds of others and stayed at the airport for three long days before making his way to Canada.
While at the airport, Hadayat put his extensive language skills to use and worked tirelessly to help Canadian officials and other refugees communicate with one another. After arriving in Canada in late August, his compassion and drive to help also kept him going even through mandatory quarantine. Throughout that period, he used his time to interpret and help arrivals fill out the required paperwork for permanent residency.
Eventually, Hadayat chose Halifax, Nova Scotia as his new, permanent home so that he could live near his former employer and her family. He arrived in late October, and despite all the hardships he had faced, he wasted no time getting to know his local community and finding ways to lend his support to others in need. Almost right away, he began volunteering at ISANS to help refugees resettle, and in December, he helped us welcome a charter flight of 256 Afghan nationals that landed in Halifax. Since that time, his volunteer work has turned to paid employment with ISANS.
If this community focus hasn't kept him busy enough, Hadayat spends his free time pursuing recreational volleyball (he is quite a talented player!), connecting with many players and residents through tournaments and leagues, and combining his love for the sport with his desire to help others. He coaches a girl's youth team, and he has formed the Afghan Nova Scotia Volleyball Team for other Afghan newcomers like himself. They play many tournaments all over HRM, including the Masjid Mosque, where he recently met and shared his story with the Honourable Sean Fraser, Canada's Minister of Immigration, Refugees, and Citizenship.
Hadayat's story doesn't end here, of course: it's clear there is much more in store for him and that his future holds bright things. While we can't wait to see what's on the horizon, for now, we're immensely grateful for his perseverance, passion, and community spirit. Hadayat is a true example of how meaningful it is – for ourselves as much as for others – to lift and support the people around us, no matter the circumstance.