African Heritage Month 2023 – Artist in Residence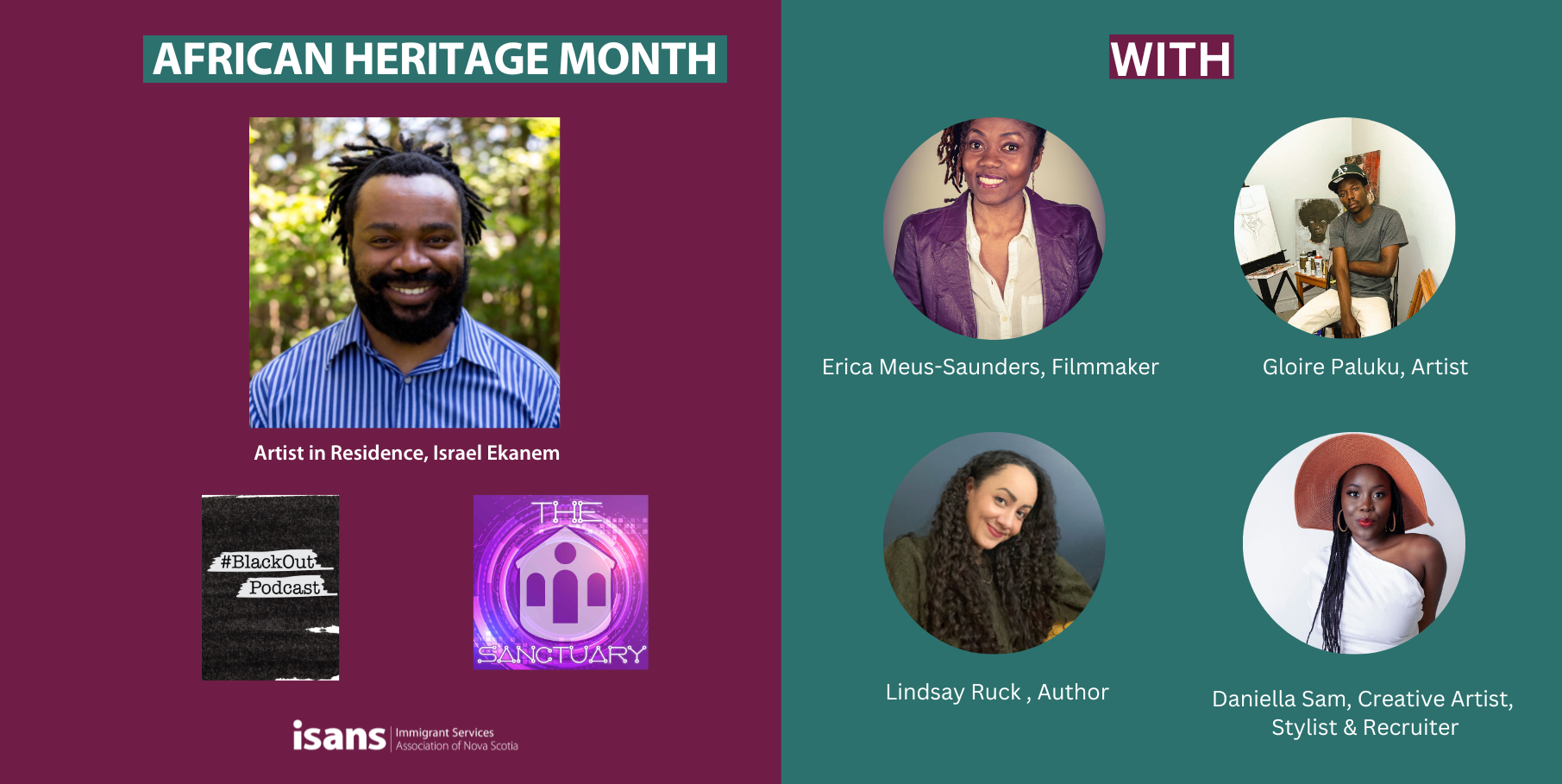 Every year, we work with artists to recognize and celebrate the diverse communities of Nova Scotia through art and storytelling. We're thrilled to announce Israel Ekanem as our artist in residence for African Heritage Month 2023.
Israel is an award-winning storyteller and founder of the Ubuntu Podcast Network. He hosts, produces, and directs the shows Lessons With A King, Blackout Podcast, The Off Kilter Show, My Mix with Israel, and Average Takes with King and Friends. Israel believes that a story properly told can change the world, one person at a time.
Over the last couple of months, Israel created four special podcast episodes interviewing immigrant artists of African descent and African Nova Scotian artists. The episodes will be posted on his podcast platform Blackout Podcast and the Sanctuary throughout February.
In these four episodes, he interviews Erica Meus-Saunders, Gloire Paluku, Daniella Sam, and Lindsay Ruck, who work in various disciplines of art and storytelling. ISANS' hope for these podcast episodes is to raise awareness of Black Nova Scotian artists and to highlight Black stories and voices.
AHM Podcast schedule:
Feb 6 - Erica Meus-Saunders on Blackout Podcast
Feb 13 - Gloire Paluku on Blackout Podcast
Feb 20 - Daniella Sam on Blackout Podcast
Feb 22 - Lindsay Ruck on the Sanctuary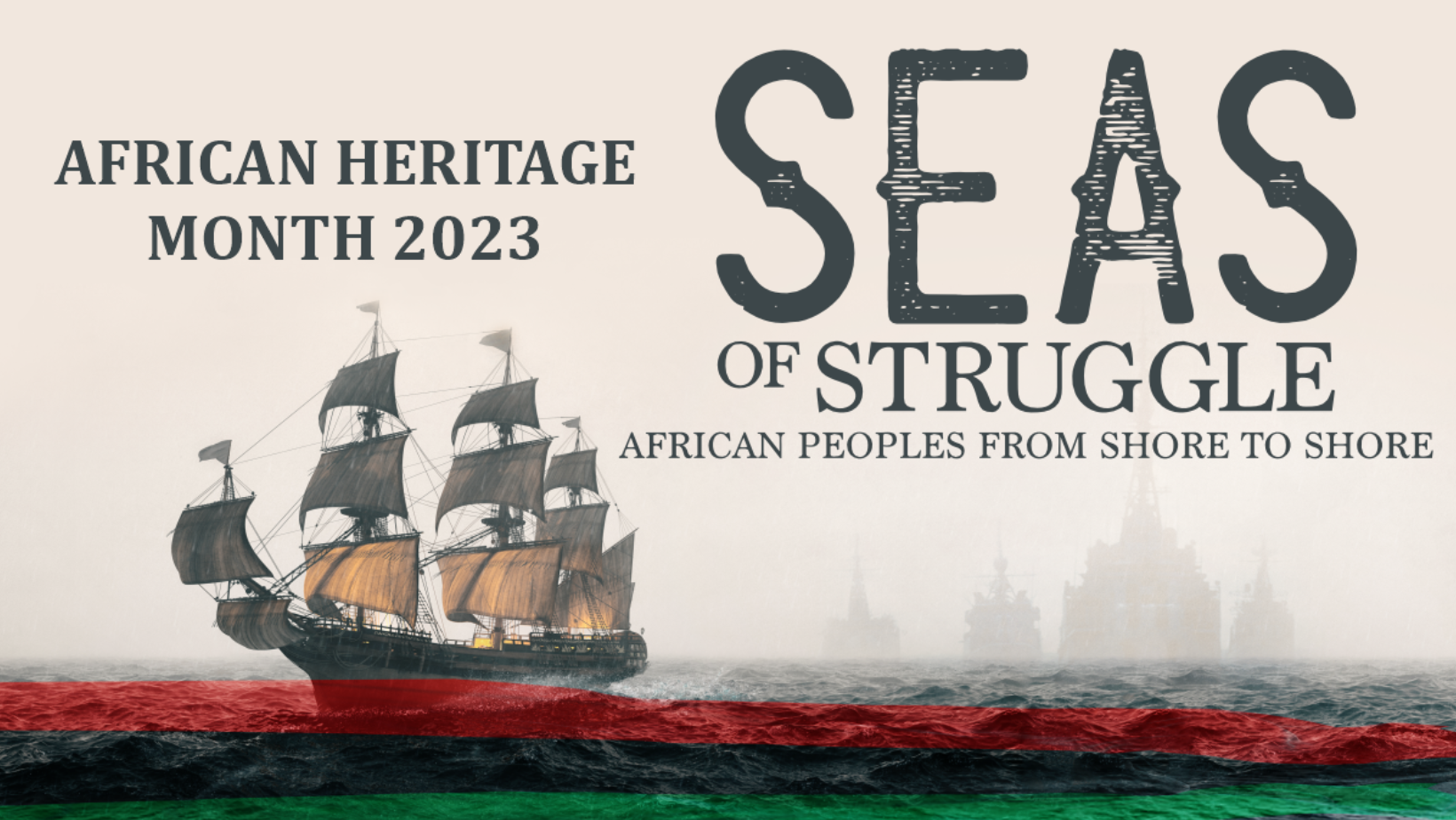 Nova Scotia has more than 50 historic African Nova Scotian communities with a long and complex history dating back over 400 years. African Heritage Month is a special time to recognize and celebrate the rich culture, achievements, and contributions of African Nova Scotians, as well as communities of African descent in our region. Both municipal and provincial governments announced the theme for 2023 as Seas of Struggle. This theme commemorates the struggles people of African descent faced from the shores of Africa to the shores of Nova Scotia.
Israel's podcast episodes will be added to ISANS' catalogue of artistic and creative resources for ISANS clients, staff, and the wider community, the development of which is a primary goal of our Months of Recognition project. In 2021, ISANS began the project as a way to provide creative and relevant resources to immigrants and community members to help everyone learn as much as possible about the people around them. You can check out our EDI page to view more of artists' and ISANS' work for months of recognition.