Celebrating Pride Month: Resources to Support and Foster Inclusive Communities for 2SLGBTQIA+ Individuals and Immigrants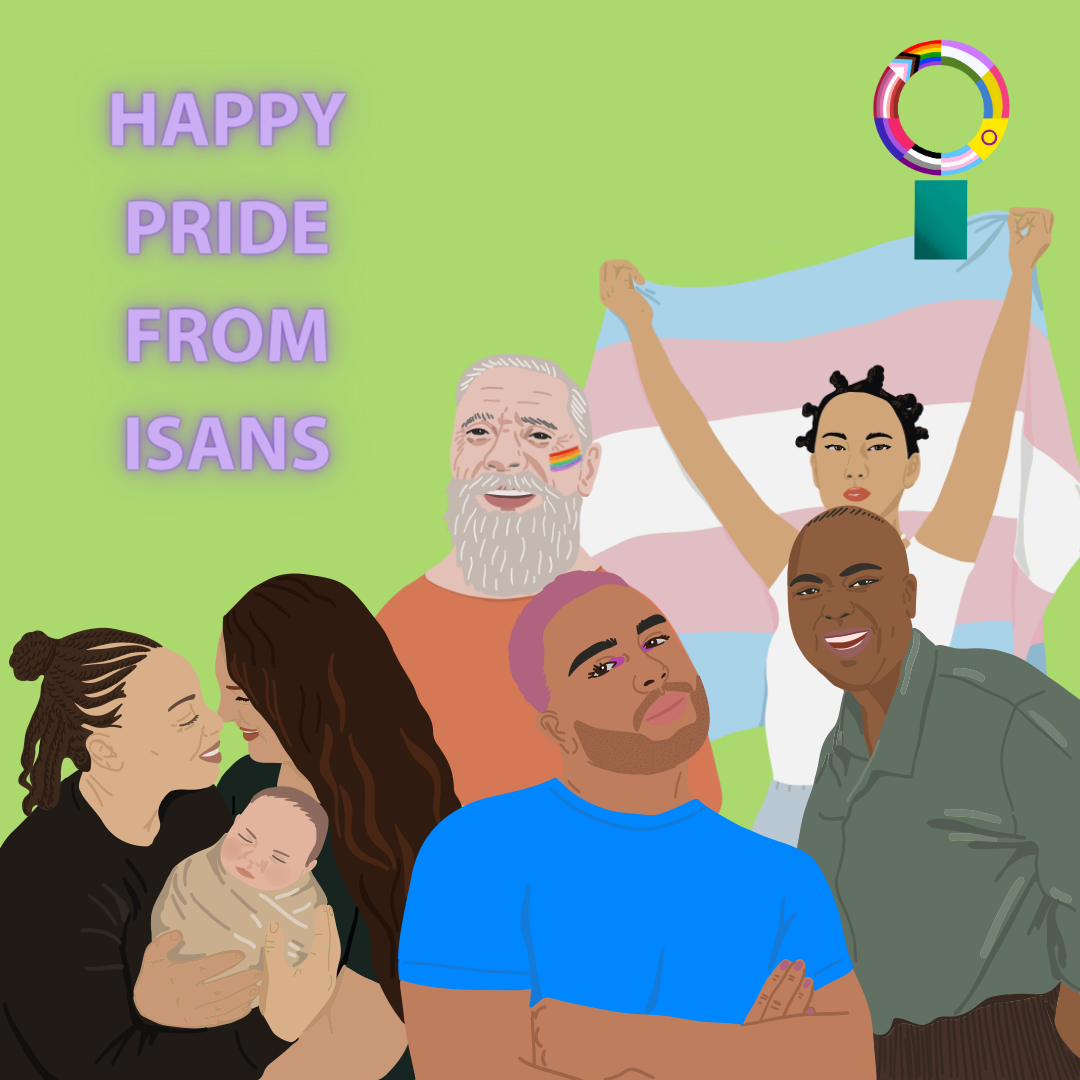 Each year, 2SLGBTQIA+ communities worldwide celebrate Pride Month. In the United States and some cities in Canada, Pride month is typically in June – a tradition that began as a way to recognize the Stonewall Riots, a series of gay liberation protests that took place in June of 1969 in New York City.  
Today, Pride Month both honours historical movements for 2SLGBTQIA+ rights, like the Stonewall Riots, and it celebrates the full spectrum and diversity of love, people, and culture. 
Pride in Nova Scotia 
In Nova Scotia, Pride is celebrated across the province from June to August. At ISANS, we strive to foster a community where all can belong and grow, so participating in Pride and lifting voices and perspectives from the 2SLGBTQIA+ community is vital to us.  
We especially recognize the work needed to help immigrants who experience intersectionality because of their race, gender, religion, and/or sexual orientation. 
Pride Resources 
At ISANS, we're always learning, and we believe openness, safety, and respect are key to building a community where all can belong and grow. Below are some resources we've collected to help you can learn with us how we can all better support LGBTQIA+ immigrants and the queer community, as well as celebrate the beauty of diversity that Pride represents. Happy learning, and happy Pride!
Events in and around HRM (Halifax Regional Municipality)  
Find local Pride events like art shows, movie screenings, marches, drag shows, sports games, career workshops, and zine workshops hosted by various organizations and individuals: https://gay.hfxns.org/LocalEvents 
Terminology to know 
Do you know what 2SLGBTQIA+ stands for? And the distinctions between gender, gender expression, and gender identity?  
We encourage everyone to learn the important terminology surrounding gender and gender identity. Knowing these terms will not only help you better understand and respect the 2SLGBTQIA+ community and individuals, but it will also help you better understand yourself.  
Check out our website to learn more: https://isans.ca/equity-diversity-inclusion/pride/ 
Indigenous culture and Two-Spirit identities 
Indigenous Peoples have been here on Turtle Island long before European settlers colonized the land, and their understanding of gender has been fluid for just as long.  
Watch this video to learn more about what it means to be Two-Spirit (and what the "2S" stands for in 2SLGBTQIA+): https://www.youtube.com/watch?v=A4lBibGzUnE 
Films on the experiences of LGTBQIA+ immigrants 
Someone Like Me 
Have you seen the film Someone Like Me yet? Someone Like Me follows the parallel journeys of Drake, a gay asylum seeker from Uganda, and a group of strangers from Vancouver's queer community tasked with supporting his resettlement in Canada. Together, they embark on a year-long quest for personal freedom, revealing how in a world where one must constantly fight for the right to exist, survival itself becomes a victory.  
The documentary is available for free on the National Film Board of Canada. Watch it here: https://www.nfb.ca/film/someone-like-me/  
BEING/HERE 
BEING/HERE is a short film from one of our former artists in residence, Francesca Ekwuyasi. 
The film features conversations between Francesca and other queer immigrants on themes of queerness, belonging, immigration, place, and home. These poignant, honest, and sincere conversations are brought to life against a backdrop of Nova Scotian landscapes and communities, offering a nuanced analysis of immigration, displacement, diaspora, and identity. 
Watch it here: https://www.youtube.com/watch?v=1DbdGO1Gy28 
Multilingual resources  
Halifax Pride has a resource page for LGBTQIA+ immigrants in English, Arabic, Spanish, and Nepali. Here, you'll find resources for LGBTQ+ Muslim youth, how to navigate queerness and faith, as well as services in Halifax Regional Municipality that are LGBTQIA+ friendly.
Visit Halifax Pride's website: https://www.halifaxpride.com/resources-for-2slgbtq-immigrants 
Queer health 
For healthcare providers, researchers, and policymakers involved in delivering and improving health services, Nova Scotia Health has a resource guide to help support the unique needs of members of the 2SLGBTQIA+ community.
Check out NS Health's website: https://library.nshealth.ca/LGBTQ/About