ISANS Immigrant Women Entrepreneur Pitch Competition: We have a Winner!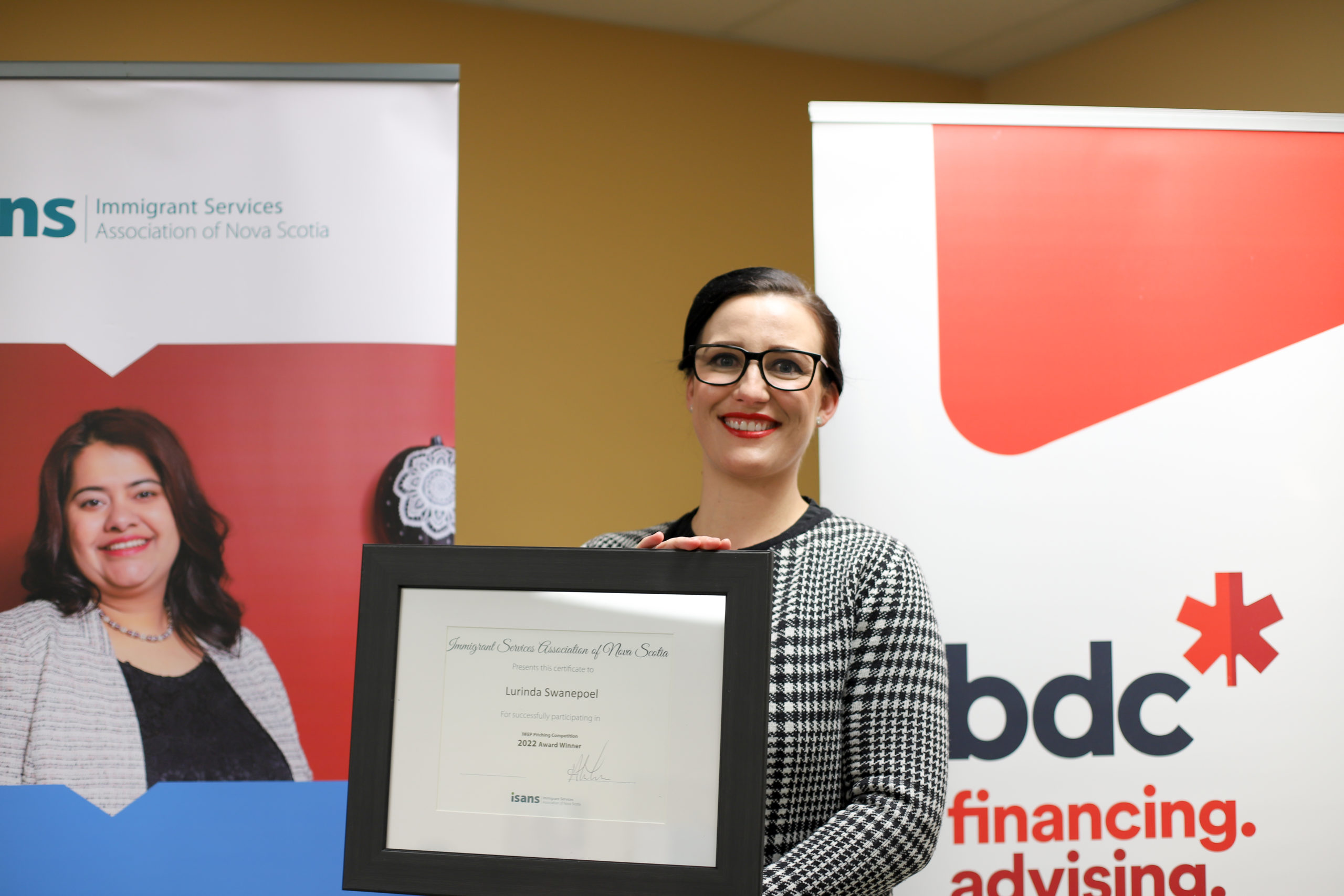 Nine women entrepreneurs went head-to-head in the inaugural ISANS Immigrant Women Entrepreneur Pitch Competition, with Lurinda Swanepoel's Medika Beauty Institute coming out on top.
When asked how the event will impact her business, Swanepoel said, "This competition has helped me further build my skills and network. Winning this competition will help me with my e-commerce website and purchasing new retail boxes."
ISANS Immigrant Women Entrepreneur Pitch Competition aims to empower and showcase immigrant women entrepreneurs across Nova Scotia, with a chance to win a fabulous package of prizes. This competition facilitates networking opportunities, fosters community support, and helps entrepreneurs polish their presentation skills.
In this year's free and open pitch competition, nine immigrant women entrepreneurs registered to present a business pitch in front of a judging panel comprised of top local entrepreneurs and community partners. Their names and businesses are as follows:
"All participants were well-prepared and delivered an amazing pitch. The competition was tight and it was hard for the judges to pick only one winner. We consider all participants as winners, as they all are now more prepared to deliver their next pitch as they continue to build their unique businesses," said Christine Alvarez, the supervisor of Business and Workforce Integration at ISANS.
ISANS' Business and Workforce Integration team supports immigrant entrepreneurs in developing businesses in the community, serving exciting new products and services. Many of its programs aim to support underrepresented and underserved groups in the space of business, such as visible minorities and immigrant women.
Congratulations, Lurinda, and all participants for delivering fantastic pitches! And thank you to our sponsors (Strategy Up, EurekaTec, Halifax Chamber of Commerce, BDC, and Capture It Photography) for helping make this event such a success.