ISANS Participates in Global Forum at United Nations Headquarters in NYC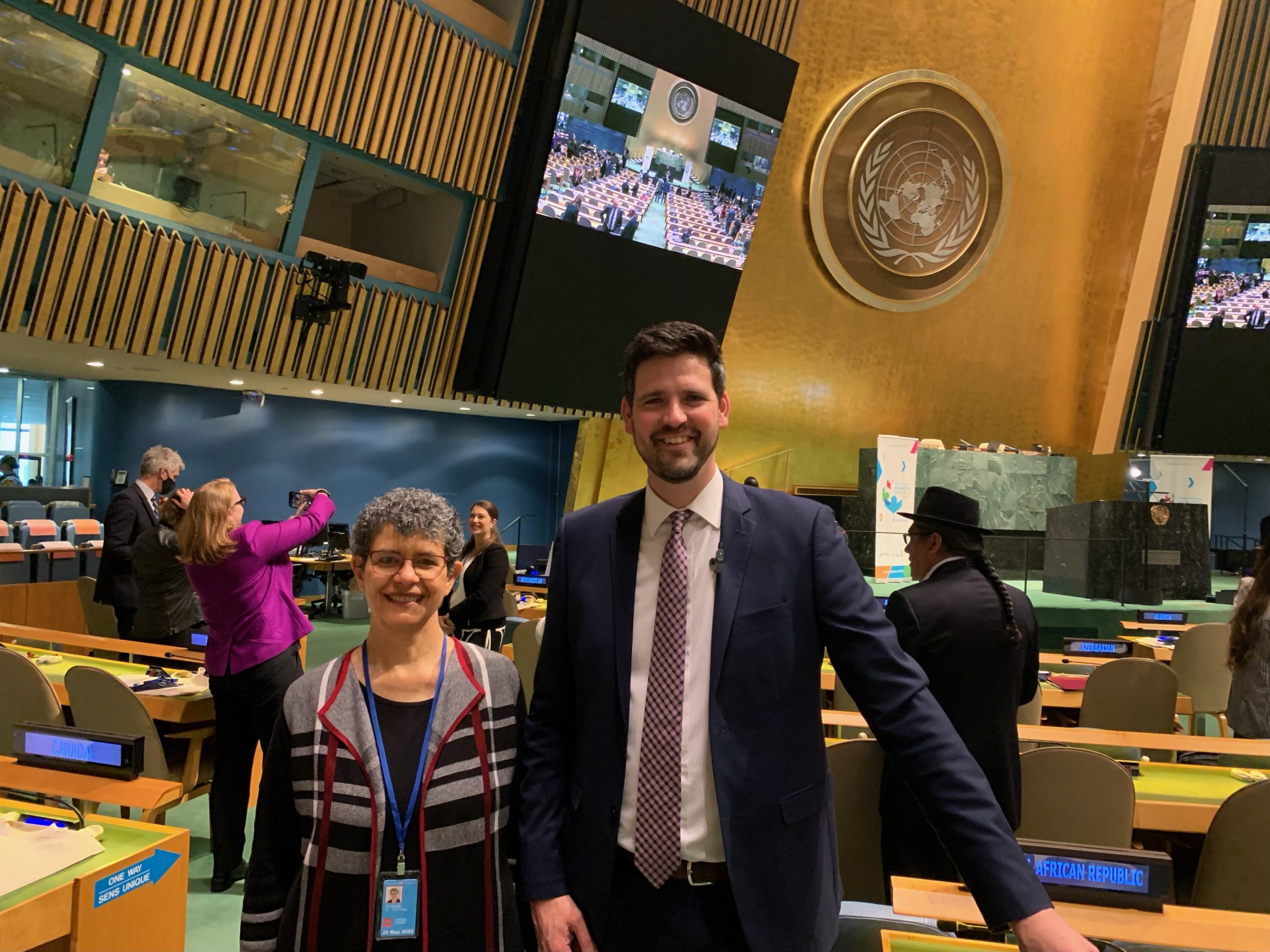 From May 17-20, ISANS had the honour of participating in the United Nations International Migration Review Forum (IMRF) at UN headquarters in New York City to review the Global Compact for Safe, Orderly, and Regular Migration (GCM).
The GCM is the first international agreement negotiated among countries to cover all aspects of migration. Globally, the compact "presents a significant opportunity to improve the governance of migration, to address the challenges associated with today's migration, and to strengthen the contribution of migrants and migration to sustainable development."
What the GCM means for Canadians and immigrants to Canada
For everyday Canadians and immigrants to Canada, the CGM means that:
there is international commitment to improving the global migration process, and that there is a forum for collaboration, which is essential. Everyone benefits from safe and rights-based migration processes, and everyone needs to be engaged to make that a reality.
Canada has an opportunity to lead progress internationally, sharing our positive experience with immigration and integration.
Canada's commitment and strategic priorities
ISANS Strategic Initiatives Advisor, Nabiha Atallah, represented Canada's settlement sector at the forum as part of Canada's delegation. Of all Member States (countries who are members of the UN), Canada had the largest and most diverse delegation to the forum, which is a testament to our commitment to the improvement of global migration.
Canada played a leadership role throughout the forum, identifying four priorities to promote the compact internationally:
Promote a balanced and evidence-based narrative on migration
Facilitate a gender-responsive approach to migration management
Communicate best practices aimed at integration and social cohesion
Promote safe, orderly, and regular pathways
What we learned
Canada has a privileged position because of our history, geography, and commitment to diversity, and we are taking a leadership role in migration issues internationally.
Language and terminology is very powerful, and therefore extremely important in the GCM.

For example, the evolution from "gender diverse" to the term "gender responsive" invites inclusivity and flexibility in all situations and contexts where gender impacts migration. (To learn more about gender responsiveness in migration, we encourage you to visit the very helpful Gender + Migration Hub at https://gendermigrationhub.org/)
Similarly, the phrase "people in situations of vulnerability" is more empowering than "vulnerable people," as it indicates vulnerability isn't an essential part of who someone is. We are all active agents that may sometimes experience precariousness or vulnerability, but vulnerability does not constitute a person's identity.
The UN considers COVID-19, conflict, and climate as the three major challenges faced by nations globally
Overall, the forum was a great success, resulting in a Progress Declaration, which recognizes important progress made at local, national, regional, and global levels since the GCM's implementation.
Civil society organizations have been strong advocates for migrant rights and safety in the GCM process, and they have had a clear impact on the inclusivity of the GCM. It was impressive to see the diversity of stakeholders, the extent of their engagement, and their agreement on key priorities.