National Indigenous Peoples Day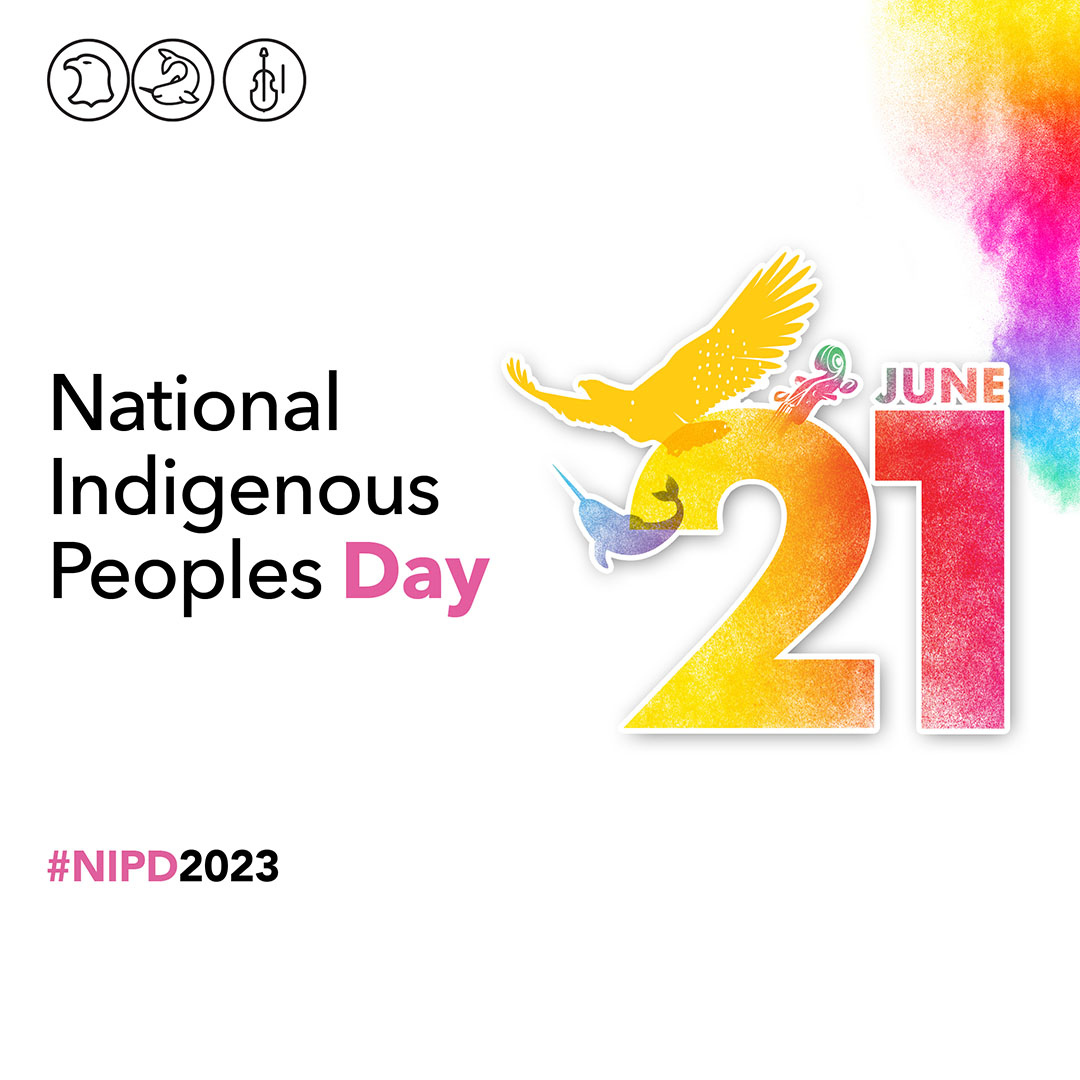 Today, on June 21st, we commemorate National Indigenous Peoples Day, a momentous occasion dedicated to recognizing and honoring the profound history, cultural heritage, unwavering resilience, and remarkable diversity of the First Nations, Inuit, and Métis peoples across Canada
To honor this significant day and deepen our understanding of Indigenous cultures and issues, we have curated a selection of resources to serve as a gateway to engage with Indigenous topics, access relevant information, and gain insights into the ongoing journey of reconciliation.
Learn about Indigenous Peoples and Culture
By visiting the Government of Canada's official National Indigenous People's Day page here, you will have access to an array of educational materials, reports, initiatives, and programs that shed light on Indigenous history, rights, and the strides being taken towards fostering meaningful partnerships with Indigenous communities.
In addition, the following is a collection of valuable resources that encompass interactive maps and geospatial datasets specifically focused on Indigenous communities. 
We encourage you to take the time to explore this valuable website, deepen your understanding of Indigenous cultures and issues, and reflect on the significance of National Indigenous People's Day. Let us use this opportunity to foster awareness, empathy, and respect for the rich and diverse Indigenous heritage that shapes our country.
Take part in Local Events
Want to take part in local events? Find more information here about the Mawita'jik Pow Wow happening this weekend, and here for the Mi'kmaw Native Friendship Center's Youth Beading Night.
Continue your Engagement
Our journey towards reconciliation is ongoing, and each of us plays a crucial role in creating a more inclusive and equitable society. Let us continue to engage, learn, and celebrate the remarkable contributions of First Nations, Inuit, and Métis peoples.
Wishing you a meaningful National Indigenous People's Day!