Pathways to Community: ISANS Open House 2022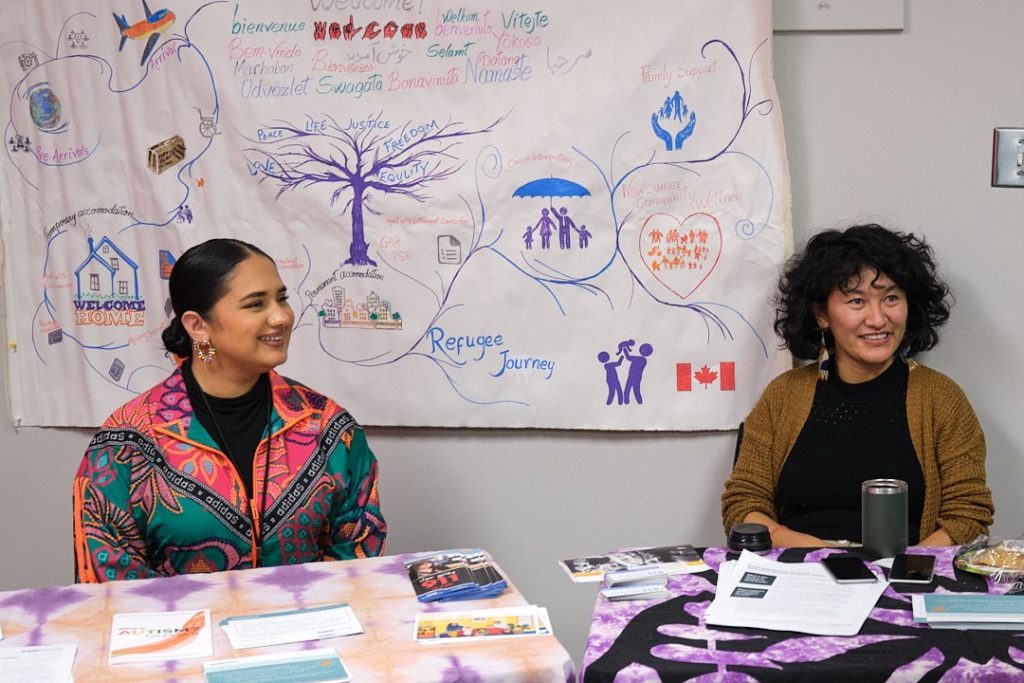 On Tuesday December 6th, we held our first in-person open house since the onset of the pandemic. We're thrilled at the number of people who attended, and we're grateful we were able to share our work, and the work of our partners, with the community at large.
At ISANS, we understand there are many pathways to settlement, and each of our clients is unique in their needs and goals. At our Open House, we had rooms for each of our overarching service pathways, such Get Settled, Find Employment, and Diversify Your Workforce.
Our open house theme this year was Pathways to Community, which recognized that settling immigrants is a complex, multifaceted, and interconnected series of actions, individuals, and organizations that take place and exist all across our community.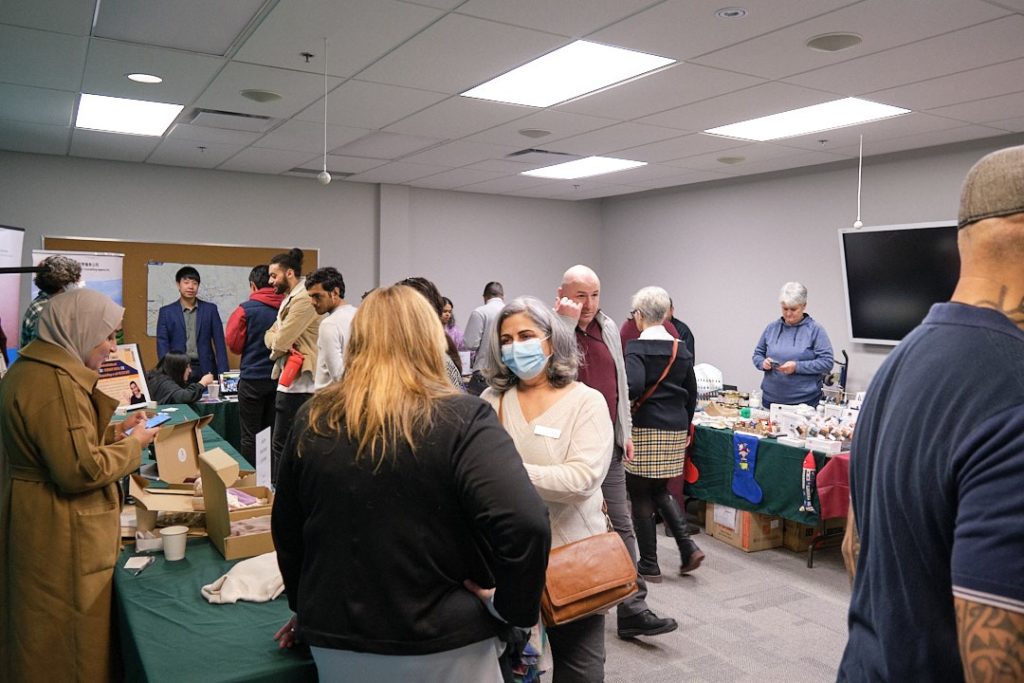 Our dedicated staff set up each room to show examples of our programs, our work, and our clients' achievements, as well as all the ways we contribute to and benefit from our community. We also had delicious food for all our guests and an ISANS community tree on which attendants used sticky notes to express what community means to them.
The Open House was an opportunity for people to learn more about what ISANS does, become a client of ISANS, reconnect with old friends, and come together as a community of people who understand the importance of immigration to our province.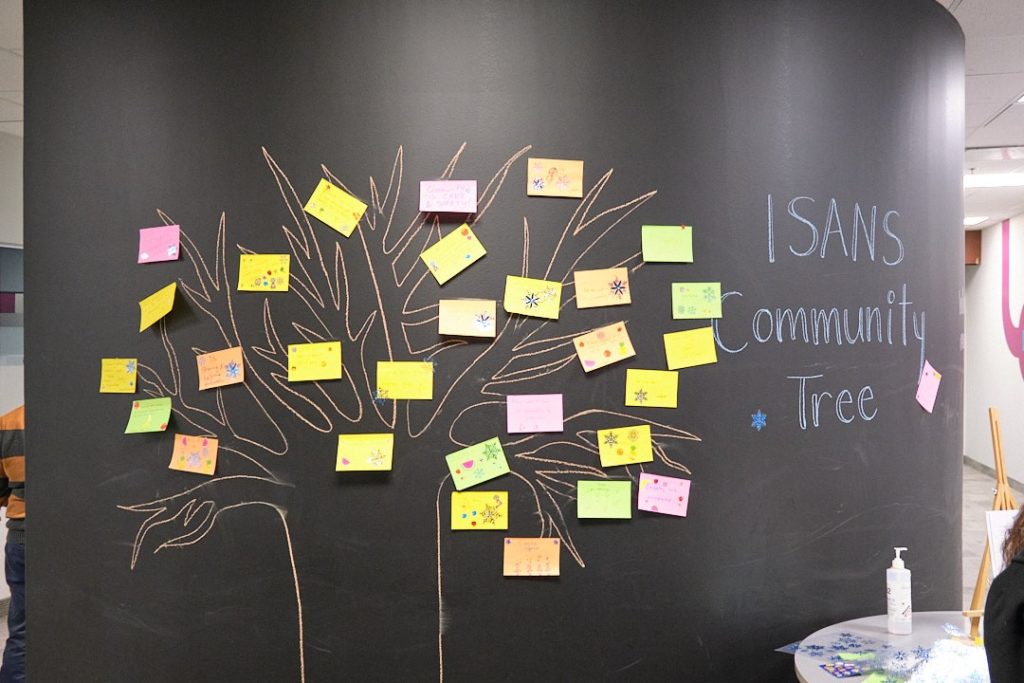 As an organization, we could not do what we do without the support of the community, our partners, and our funders. Thank you to everyone who made this event possible.
Also, a special thank you to Jay Fisher of Capture it Photography, who stopped by and photographed the event. Some of Fisher's great photos can be seen in this post.