PRIDE 2023 mural project – Call for Artist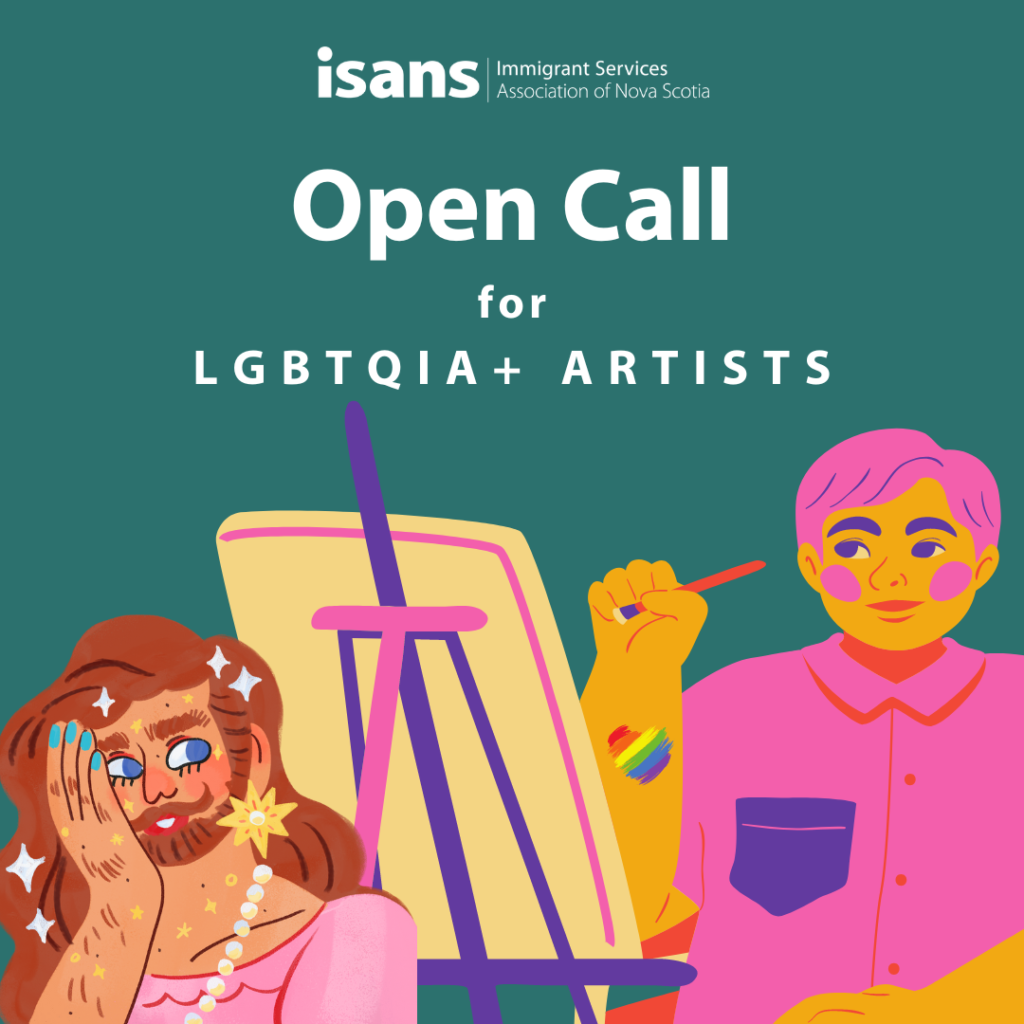 ISANS is seeking an artist from the LGBTQIA+ community to participate in our artist in residence program for PRIDE 2023.  
The residency will start immediately upon selection, and we're looking for an artist to create a painting/mural for our Mumford office location by August 2023. ISANS' vision is to create a community where all can belong and grow. We want to create a welcoming space for all clients and staff of diverse identities and backgrounds who walk into our offices. In addition to celebrating PRIDE, we hope this mural will inform and educate our staff, clients, and community partners on the lived experiences of members of the LGBTQIA+ community. To learn more about our organization, please visit About page.
For the successful applicant, ISANS pays the artist fee, material expenses, and support throughout the process.  
✅ Eligibility: LGBTQIA+ artists  
🗓 Deadline to apply: May 28, 2023, midnight (AST) 
🖥 How to apply: Apply online using this form. If this method isn't accessible to you, please reach out to Yeha at yahn@isans.ca for alternate ways to submit your expression of interest 
About ISANS 
ISANS is the leading immigrant settlement service agency in Atlantic Canada, serving 10,000+ clients annually in 104 communities across Nova Scotia, through many kinds of services—language, settlement, community integration, business development, and employment—both in person and online.
About ISANS Artist in Residence
Since February 2021, ISANS has worked with seven artists in residence, developing a wide range of artworks to illustrate EDI-related months and days of recognition. These artworks range from digital art and spoken-word poetry, to films, podcasts, and paintings.   
For questions, please reach out to Yeha at yahn@isans.ca