Our Hearts go out to Everyone Affected by the Wildfire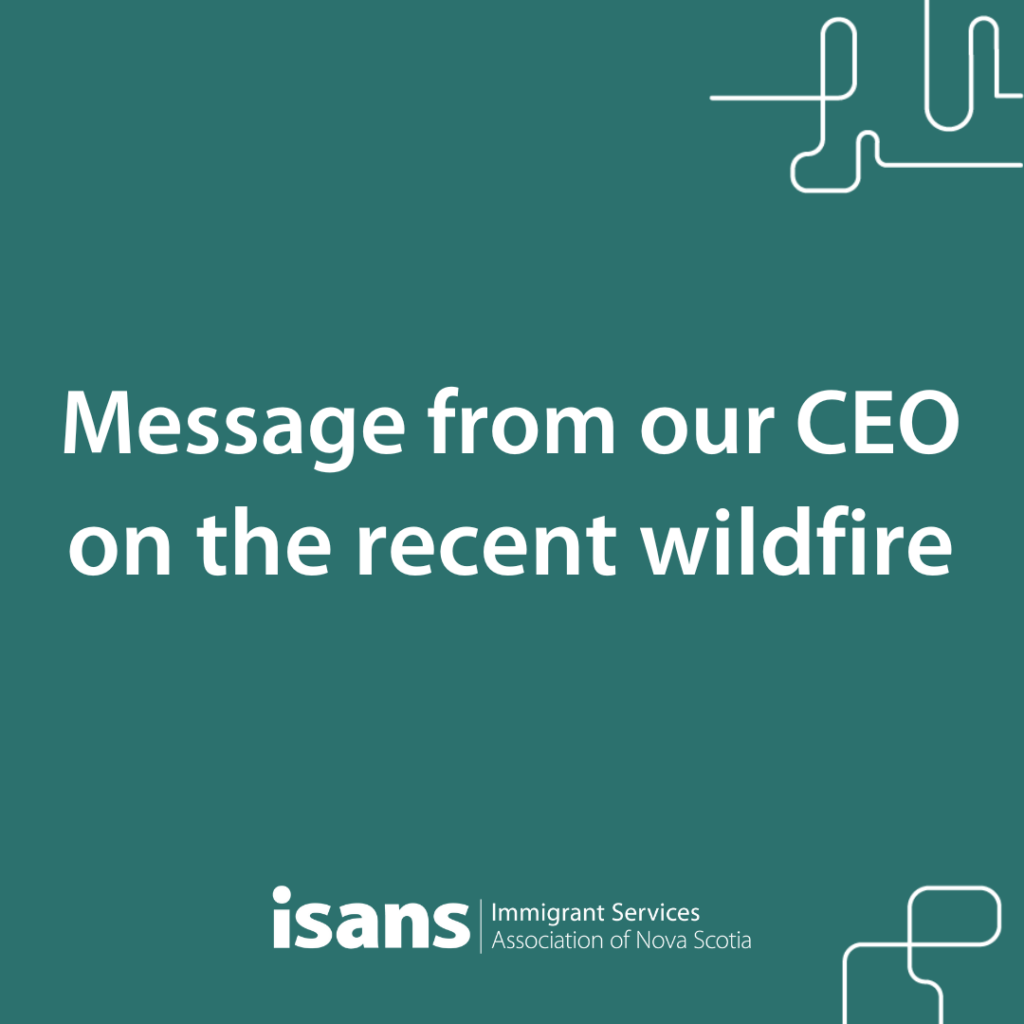 As we continue to see the impacts of the forest fires on our community, our hearts go out to all those impacted directly by the fire and who have been evacuated from their homes.    
For all those directly affected, please know that the ISANS community is thinking about you. For those of us not directly impacted, it is impossible not to feel stress and concern for the individuals and families (including many well-loved pets), businesses, and the natural environment in these areas that are directly impacted. Please use the resources found here for support during this difficult time.
We will continue to monitor the situation and how it is affecting our clients and staff. Our teams are in contact with our refugee clients who may be living in or close to the affected areas. We encourage everyone to connect with our government resources for guidance:  Fires | Halifax Regional Municipality | Halifax and Province Announces Restrictions During Wildfires - Government of Nova Scotia, Canada 
We are thankful for the emergency responders who are working to bring these fires under control. Our biggest contribution to this effort right now is to follow the direction and advice of our local and provincial emergency response teams as they protect our communities. 
Take care, 
Jennifer
ISANS CEO