ISANS Wins Diversity and Inclusion Champion Award from Digital Nova Scotia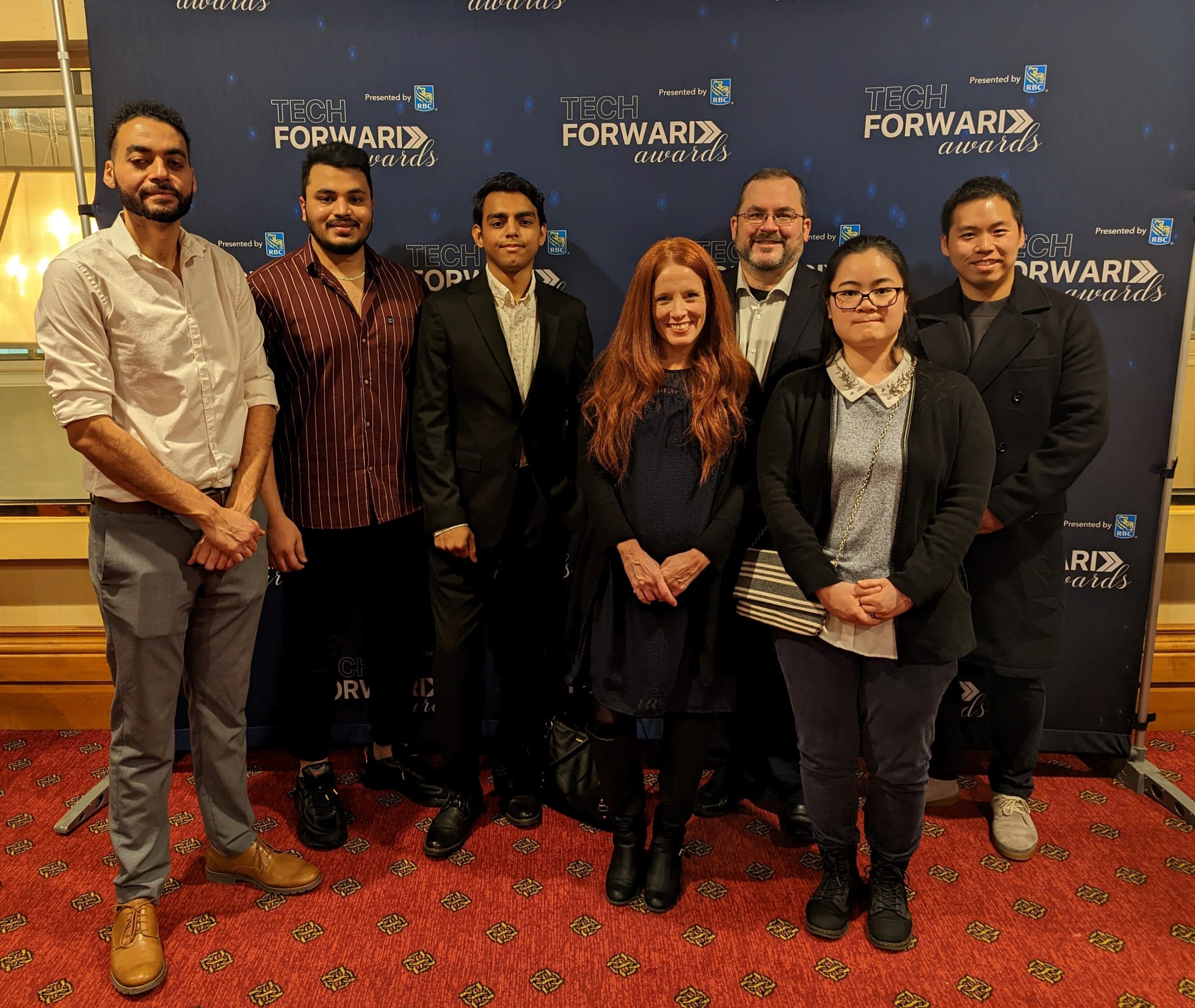 We're thrilled to announce that, last Thursday evening, November 17, ISANS' Digital Navigation Team was presented with the Diversity and Inclusion Champion Award from Digital Nova Scotia at their 2022 Tech Forward Awards.
Annually, the Tech Forward Awards recognize a company or organization who are making a difference in Nova Scotia's technology sector. Of the 8 award categories, the Diversity and Inclusion Champion Award goes to the organization that actively promotes the importance of diversity and inclusion in Nova Scotia's tech sector by implementing strategies for welcoming workplaces, diverse hiring practices, and inclusion initiatives.
It is an honour to be recognized for our work supporting diversity and inclusion, and for improving the digital literacy of immigrants to Nova Scotia. Our Digital Navigator program helps immigrants connect online and shows them they already have all the skills and abilities to leverage modern technologies to their advantage. Helping our clients improve their digital literacy is important not only so they can fully participate in language classes, but also in other areas of their lives.
Click here to learn more about this innovative program, and visit Digital Nova Scotia's Tech News page to learn more about the awards and this year's winners.
A huge congratulations to all who won and were nominated, but especially to our amazing Digital Navigation Team!