National Volunteer Week: How Volunteering Weaves Us Together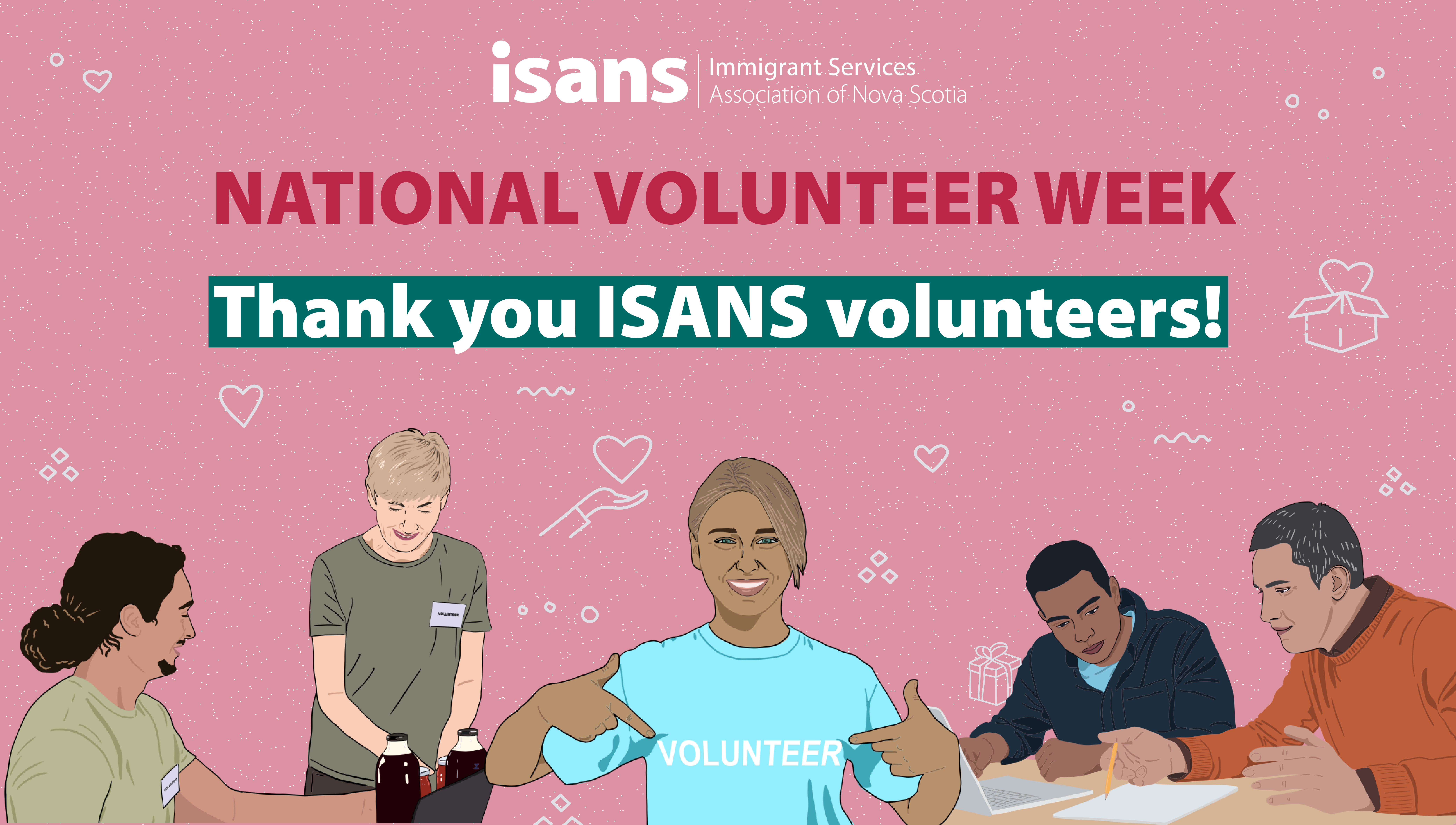 What is National Volunteer Week and What is its Significance?
Celebrated since 1974, National Volunteer Week (April 16-22, 2023) is an annual event to recognize and appreciate volunteers for their contributions to the community. It is a time to celebrate the impact of volunteerism and encourage everyone to make a difference in their local communities.
This week gives us an opportunity to thank ISANS volunteers for their dedication and hard work in making our community more welcoming and vibrant. National Volunteer Week and its 2023 theme, Volunteering Weaves Us Together, also serves as an important reminder that we all have something valuable and unique that we can contribute towards making our community stronger.
The Benefits of Volunteering & How It Weaves Us Together
Volunteering is a powerful way to build community and make meaningful connections with others. It has the potential to bring people from different backgrounds, ages, and beliefs together in a common cause.
Our Canada Connects program is an excellent example of the benefits of volunteering and how it weaves us together. We match volunteers with immigrant individuals and families so volunteers can share about Canadian life and take part in community activities with new Nova Scotians.
"The volunteer program helped me to understand and explore public transport system in HRM, I get to know about the public garden and the library, and most importantly it helped me to improve my communication skills. We thank Arefeh (volunteer) and yourself (volunteer coordinator) for providing all the needed support and information. We hope many more people get benefits out of this program."
-Jitendra (Canada Connections client)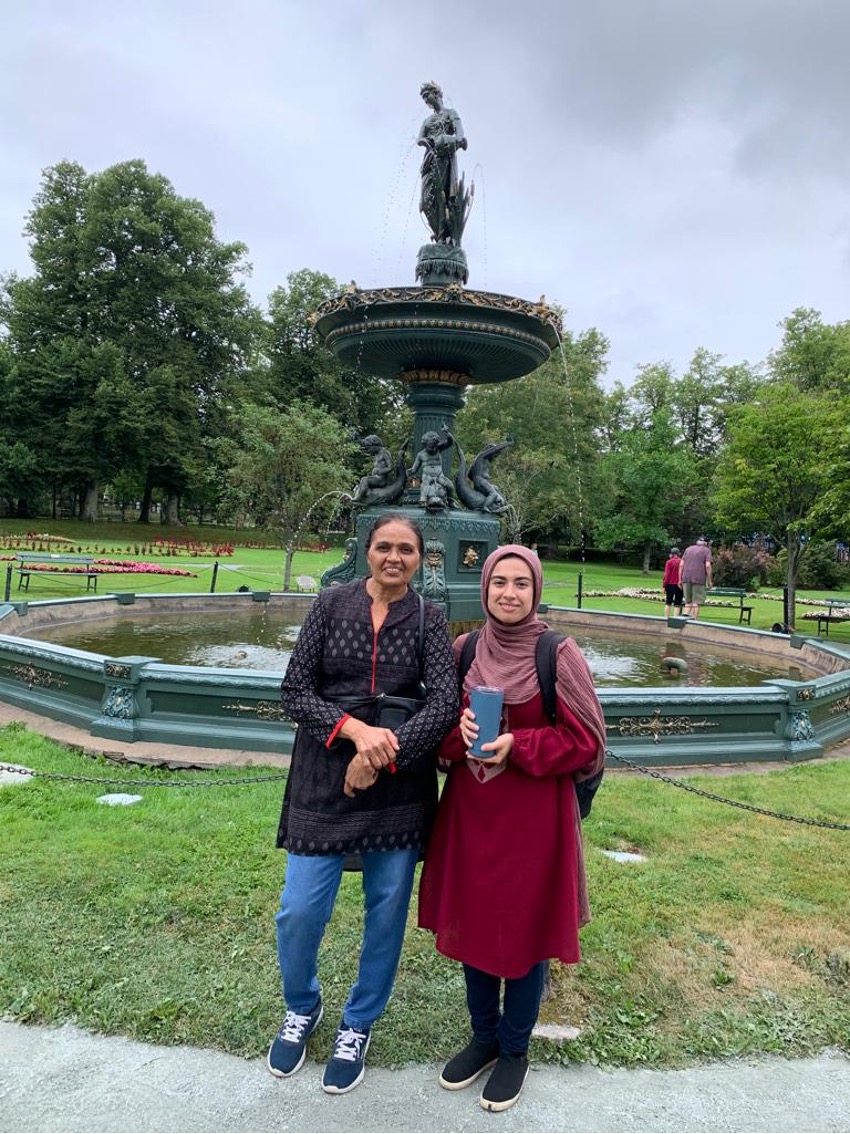 "It was a great experience and the kids enjoyed it so much! They are still playing with the puck so gently given by uncle Peter 🙂 My wife and I also enjoyed it so much, the arena, the organization, the vibes and of course the game...and as a bonus, we won !!! Thank you very much!"
-Toufik (Canada Connects client)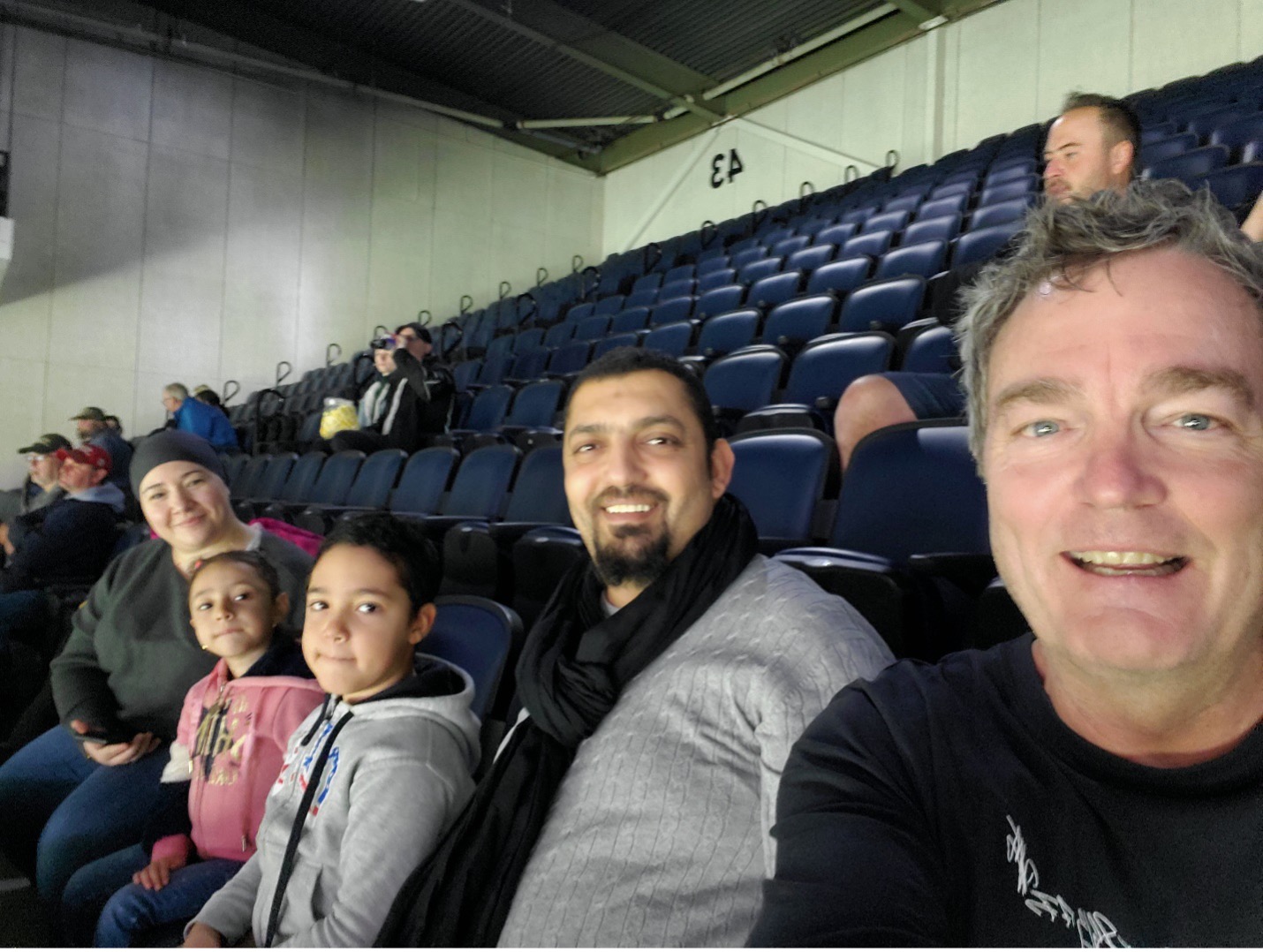 Volunteering can also provide us with valuable skills that can be useful in many areas of life. In addition, it can be an incredibly rewarding experience that helps us grow as individuals and as members of a larger collective.
Our Professional Mentorship program matches locally established professionals with internationally experienced immigrants. While mentor volunteers provide insights, advice, and guidance for new Nova Scotians, they also develop their coaching, communication, and leadership skills. They get to work with people from diverse backgrounds and cultures.
We also encourage our newcomer clients to Volunteer in the community at special events like the 2023 North American Indigenous Games and Bluenose Marathon, which not only helps them build useful skills, but also helps them feel connected to their new home and the people that live here.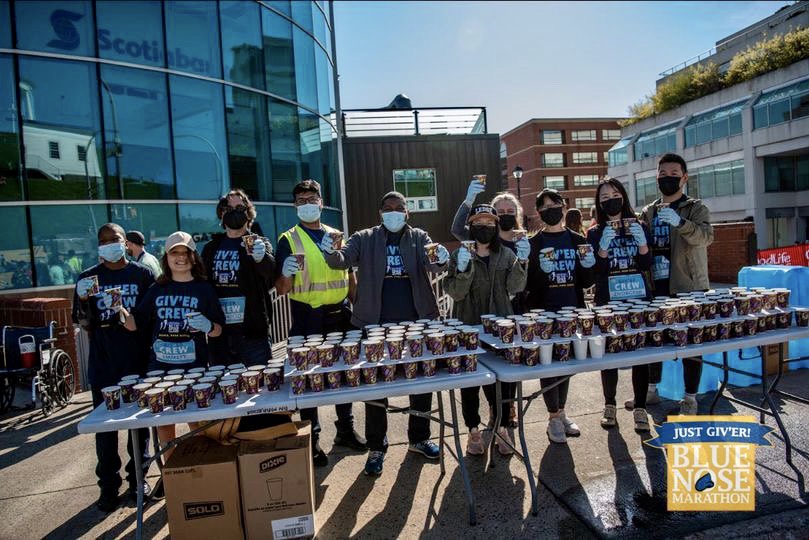 Volunteer Positions with ISANS
There are so many ways to participate in helping newcomers. The ISANS volunteer program offers over 15 volunteer roles that impact our clients directly. We're always looking for volunteers and actively searching for Recreation Navigator program volunteers, as well as English as Additional Language (EAL) tutors.
To get started and make a difference in your community, visit our Get Involved page.
Finally, our CEO, Jennifer has a special message for our dedicated volunteers. And from all of us at ISANS, thank you for creating positive change and strengthening the sense of unity in our society!