You're Invited! ISANS Open House 2023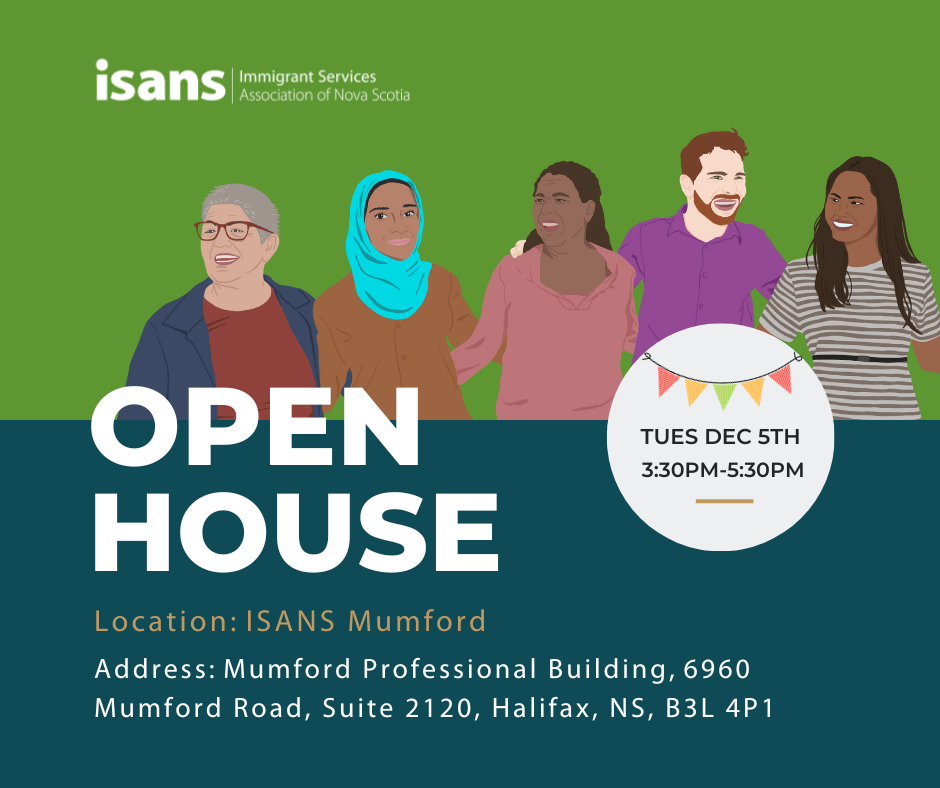 ISANS Open House 2023, Tuesday, December 5th
We invite you to our special yearly event. We know that when you come to a new place from another country, you have big dreams and face many challenges. We want to help you with those.
At ISANS, we want to help you use your special skills and knowledge to do well and be happy. Our event this year is all about this idea, and we call it "Empowerment."
Come and find out how ISANS can help you. We have different programs and services to help you learn English, join the community, and get a job. Everyone's path to success is different, but we make sure you have the information and tools you need.
This is an excellent opportunity to have a fun afternoon. There will be some activities and snacks, and you can talk with many people. You can meet other people like you who came to Nova Scotia from different countries. You can also meet our staff, who are here to help you.
Date: Tuesday, December 5th
Time: 3:30-5:30 pm
Location: ISANS Mumford 
Address: Mumford Professional Building, 6960 Mumford Road, Suite 2120, Halifax, NS, B3L 4P1