New Business Programs from ISANS: Market-Ready and Business Acquisition Support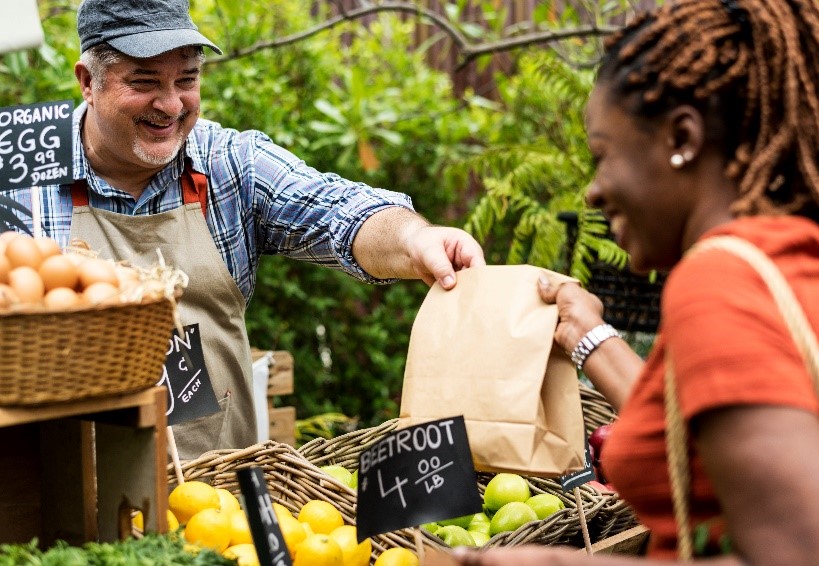 The Market-Ready Project helps immigrant entrepreneurs showcase and test their products at local marketplaces in small centers across rural Nova Scotia.
With the help of partners in rural areas, the Market-Ready Project  also offers important training and access local to local marketplaces such as farmers', craft, or other small-scale markets.
Participants of the Market-Ready Project will receive:
35 hours of focused, in-class and/or online business training on topics such as customer service, sales, and marketing
Foundational health and safety training as applicable to their business (food handlers, WHMIS, fire safety, etc.)
An opportunity to showcase and sell products at local markets, at no or minimal cost
Ongoing, one-on-one business counselling with ISANS Business Counsellors
Free promotion on ISANS Business Hub and social media
Learn more about Market-Ready and how to sign up at isans.ca/program/market-ready-project.
Business Acquisition Support Project
The Business Acquisition Support Project connects immigrant entrepreneurs who are interested in buying existing businesses with small business owners looking to sell their businesses. It also offers participants the opportunity to join a unique group of business owners that are ready to progress in their business ownership journey.
Additionally, throughout the project, participants will engage in mentorship and/or peer advisory groups with an emphasis on succession planning.
More benefits of the project include:
12 hours of targeted training to help participants reach their business goal, whether that be buying a business or creating a succession plan to steer it into the future
Mentorship from an industry expert or business owner who has bought or sold a business
One-on-one business counselling with ISANS' business counsellors
Access to listings of businesses for sale
For more on the Business Acquisition Support Project, and to sign up, visit isans.ca/program/business-acquisition-support-project.
The Market-Ready Project and Business Acquisition Support Project are funded by: